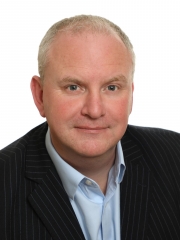 Guy Storey DipPFS, Director
Tel.
01223 521240
Mobile.
07802 427926
Email.
guy.storeykfponline.co.uk
22 North Road, Whittlesford, Cambridge CB22 4NZ

Guy started working in Financial Services in 1998 as a Financial Adviser with Sun Life Financial of Canada. He left this role in 2001 to become one of the founding members of Key Financial Partnership. With over 30 years experience as a Financial Advisor, Guy looks to builds long term relationships with clients and their families and guides them on the complexity of investments, pensions and insurance. He always makes his recommendations clear and understandable, backed up with a robust and professional investment process using all his years of experience. Guy's advice is backed up by his qualifications to Diploma Level and is currently studying to become a Chartered Adviser.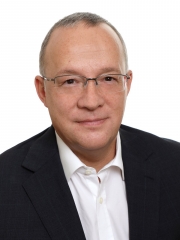 Nicholas H.A.Torrens DipPFS, Director
Tel.
01223 420053
Mobile.
07860 288730
Email.
nhatorrensgmail.com
238A Milton Road, Cambridge, CB4 1LQ

Nicholas is a founding partner of Key Financial Partnership which was established in March 2001 and he now has over 29 years experience advising in Financial Services Industry. Nicholas was formerly with Sun Life of Canada in their Cambridge Branch Office and completed his Life Underwriting Training in 1993. Prior to that Nicholas spent seven years in the Cambridge property market and more latterly was Property Manager for Winter Wilkinson Solicitors. Nicholas is fully qualified to QCF4 and currently holds FPC1,2 & 3, RO1, RO6, Calibrand Unit 3, SV1, CF9, CeMAP and ER1.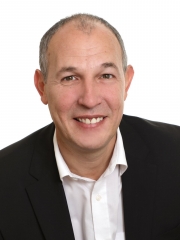 Phillip Parker DipPFS, Director
Tel.
01733 315353
Mobile.
07714 141497
Email.
phillip.parkerkeyfp.co.uk
21 Thorn Road, Hampton Hargate, Peterborough, PE7 8EB

Phillip has been in financial services since 1987. He started his career with Pearl and then joined Prudential as a Financial Adviser before becoming an Independent Financial Adviser.

Phillip has over 30 years of wealth experience and specialises in investment and pension planning. Phillip will concentrate on what you are looking to achieve with your life then provide you with independent financial advice to help you attain it. Phillip prides himself on building a lasting relationship of trust and understanding when helping his clients to achieve their financial goals.Phillip is qualified to Diploma level and is currently studying to become a Chartered Adviser.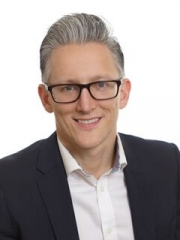 Matthew Preston DipPFS CeMAP, Director
Tel.
01733 242357
Mobile.
07754 388984
Email.
matthew.prestonkeyfp.co.uk
4 Ferndale, Yaxley, Peterborough, PE7 3ZW

Matthew has been a Partner with Key Financial Partnership since joining in 2007, having previously been a Director of another Independent Financial Advice firm in Peterborough since 2001. With over 22 years' experience, he feels passionate about providing his clients with a personal, one to one service, treating each client as an individual and helping them achieve their goals and objectives effectively. Matthew holds the prestigious Chartered Qualification which is the industry's Gold standard for financial planner firms.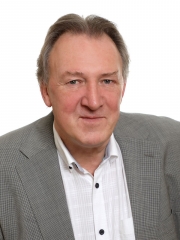 Gary Barnard DipPFS, Director
Tel.
01733 264209
Mobile.
07885 903956
Email.
gary.barnardkeyfp.co.uk
73 Drayton, South Bretton, Peterborough, PE3 6XN

Gary has always worked in Financial Services since leaving school in 1974 and is therefore is about to start 45th year of providing financial advice and guidance for his clients. He spent 23 years at Prudential as 'The Man from the Pru' before becoming an Independent Financial Adviser in 2001. With his vast wealth of experience Gary provides a very personal and professional service to his clients in all financial area's although he specialises in Investment and Retirement Planning. Over the years he has built up a lot of long-lasting relationships with clients and their families. His clients tell him that he is very good at explaining complex financial matters in a way that they can understand and relate to. Gary is fully qualified to Diploma level and is currently studying to become a Chartered Adviser.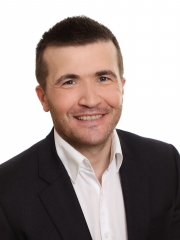 Chris Kelly DipPFS & BA Hons , Director
Tel.
01733 230867
Mobile.
07957 352941
Email.
chris.kellykeyfp.co.uk
23 Gretton Close, Orton Longueville, Peterborough PE2 7WD

Chris has been a Partner with Key Financial Partnership since joining in 2009. Graduating from University in 1998 with a BA Honours in Financial Services. He began his career as a Financial Advisor with Pearl Assurance and then Ashley Law, before joining Key Financial Partnership. With over 20 years of experience, he fully believes in providing his clients with a professional, one-on-one personal service, treating each client as an individual and helping them achieve their goals and objectives effectively. Chris is a fully qualified Financial Adviser and holds the Diploma in Financial Planning as well as his BA Honours in Financial services